Before you walk down the aisle, step up your shoe game with some beautiful and creative shoe-bottom details that are positively amazing. 
When it comes to your bridal look, the bottom of your shoes might not be top of mind. But when you consider all eyes will be on you—both coming
and 
going—adding a bit of detail to the bottom of your shoes can be a fun, whimsical touch. Here are 6 beautiful ways shoe-bottom details you'll love;
1. Save the Date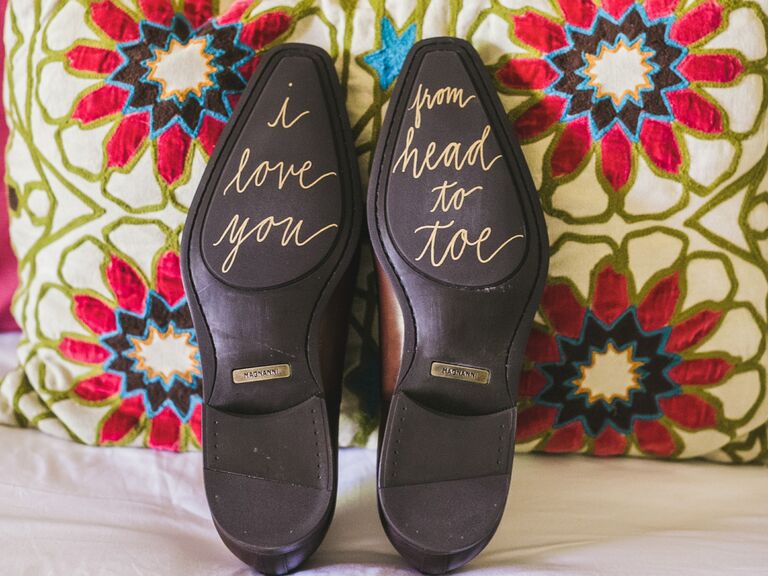 Celebrate your new last name and the date it all went down by stamping your soles with these very important details.
2. Sole Status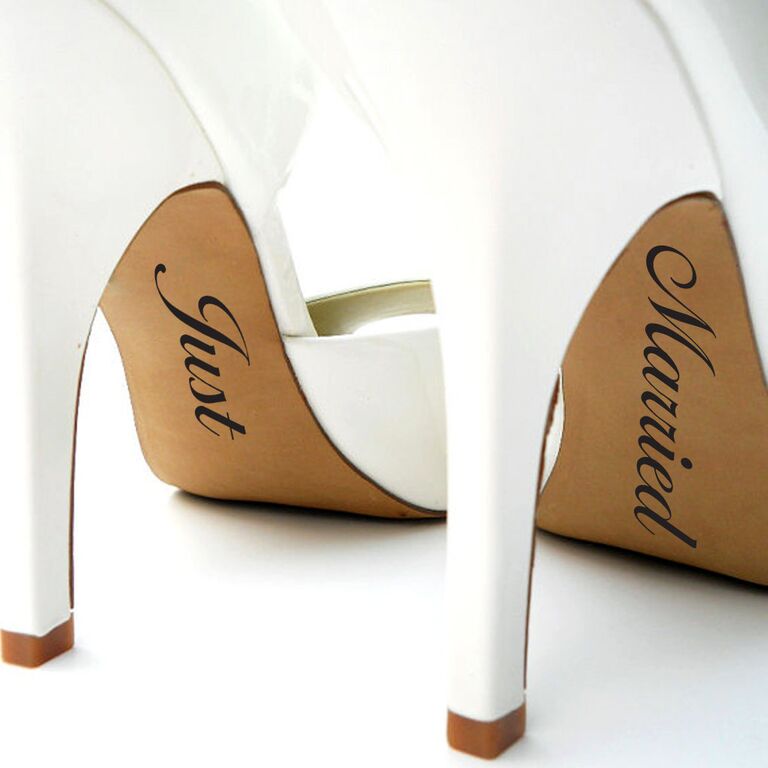 Announce your new married status to guests with "Wifey for Lifey" shoe-bottom decals.
 3. I Now Pronounce You…
Leave the ceremony with a sole style that tells the world you and your partner are now hitched.
4. Meant to Be
Add a funny take on finding your soul mate by stamping "sole mates" on the bottoms of your shoes.
5. Lasting Words
Looking for something more permanent than a sticker? Wedding shoes can be embossed with a traditional wedding rhyme.
6. Make Your Mark
For a more DIY approach, a permanent marker is all you need. Write a note to your future spouse on the bottom of your shoes or give them to the groom and ask him to write something special to you.
Now! Make your wedding a memorable fun worthy of emulation. What do you think?